We can dispense just about anything from anywhere. From laying 35+ miles of beer lines in dozens of professional sports stadiums to taking care of your favorite corner bar, there is no draft beer system too big or too small, and we treat each one with the same professionalism and care they all deserve.
Authentic Parts Supply is a one-stop shop for draft systems.
Long Draw / Glycol-Cooled
A Long Draw (Glycol-cooled) Draft System is used when coolant is needed to keep the beer cold in the beer lines while traveling from keg to faucet. It's needed when the beer cooler is far away from the tower, such as on the opposite end of the building.
A Direct Draw Draft System is when the beer is poured directly from the keg.
A Short Draw (Air-cooled) Draft System is used when the beer lines are close to the beer cooler. It uses the cold air from the cooler to keep the beer lines cold because it is only a couple feet away.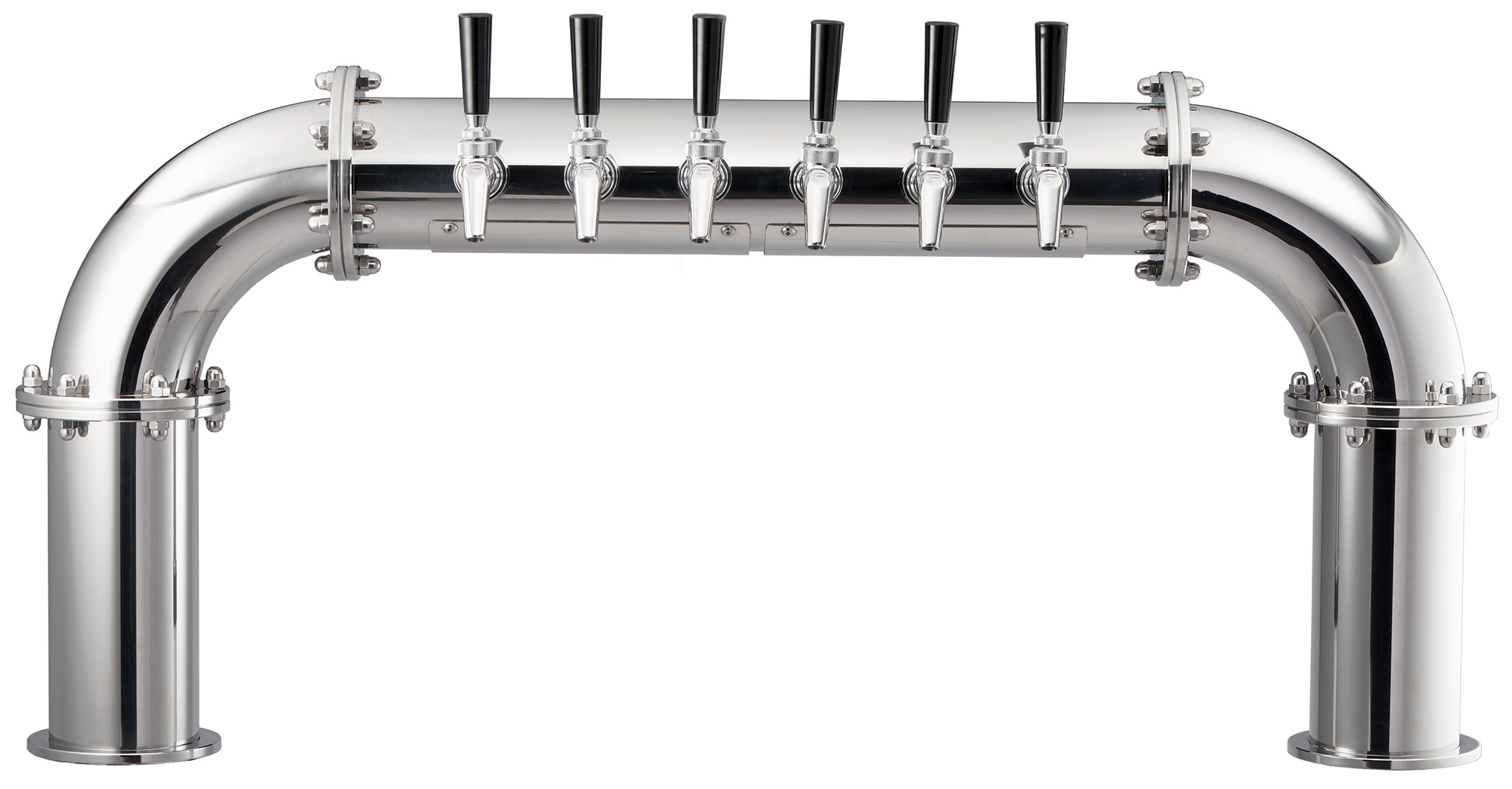 When choosing the best commercial draft system, you want a customized setup that will meet your needs, outlast the competition and keep beverages filled on a busy night. Authentic Parts Supply is the answer. With a variety of custom equipment solutions designed specifically for each operation, we can meet anyone's needs. Check out our catalog to see what we can do for you.
APS recommended and supplied spacesaver dispensing heads which eliminated visual blockades between us & our customers. We love the change!
Putt Putt's Bar, Grand Rapids, MI
APS's people are friendly and are great to work with!
Wally's Bar & Grille, Saugatuck, MI
APS brought my vision to reality. It was a no brainer to have them engineer our second location.
Paisley Pig, Grand Haven & Holland, MI
Pat is my first phone call when I need something. He never lets me down.
World Beverage, Detroit, MI